HOW TO BREAK INTO ADVENTURE WEDDINGS AND ELOPEMENTS
With today's lust for adventure and the great outdoors, adventure weddings and elopements are only growing in popularity and photographers all over the country want to meet that demand. One of our most asked questions from other photographers is "how did you get into elopements?" We had been photographing landscapes and lifestyle sports for a few years, so breaking into adventure weddings felt like a natural transition for us. Since this is such a popular topic amongst photographers right now, we want to share some of the things we've learned over the years and share what helped us get to where we are today.

This one might seem obvious, but it's important. If you aren't already into hiking, camping, road tripping, exploring, or into adventure sports, get after it! You have to be active in the outdoor community before deciding that's what you want your career to be in. Physically – photographing adventure elopements is hard work. Imagine lugging up all of your gear to the summit of mountains, trekking through knee deep powder in snow shoes, or hopping across talus fields while duel wielding cameras! More importantly, your heart has to be in it emotionally. Adventurous couples want to connect with their photographers on a deeper level. Often times they're spending their entire wedding day with just their photographer. It only makes sense that they'd want to be enjoying their time with someone that shares their passion for the outdoors.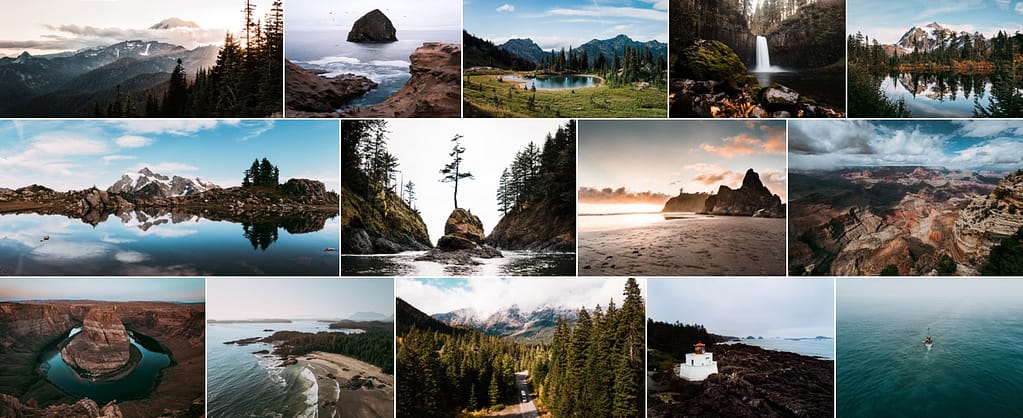 When couples hire you to photograph their elopement, they're expecting you to have suggestions on locations, be comfortable exploring the area, and to be knowledgable about hidden gems and secret spots away from crowds. Before we started shooting adventure elopements, we had spent every moment of our free time exploring the beautiful landscapes of this country. We had a stockpile of epic locations from all kinds of landscapes that we had hiked to and knew would be perfect for an elopement. Almost every day we aren't photographing or editing, we're outside exploring and adding to our logbook of spots. And if we can't get outside, we're scouring the internet for little breadcrumbs to lead us to the next location we want to explore. It's part of the "job" but it's also something that we truly enjoy doing and would be doing even if photographing elopements wasn't our job.
Pro Tip: use your solo adventures to market towards elopement couples
If there was a place we'd been that we LOVED and thought would be great for an elopement, we'd blog it! This showed couples our eye for capturing landscapes and helped them trust our vision for epic places to elope. This specific blog of us scouting in the Olympics booked us a ton of elopements here because couples loved it so much!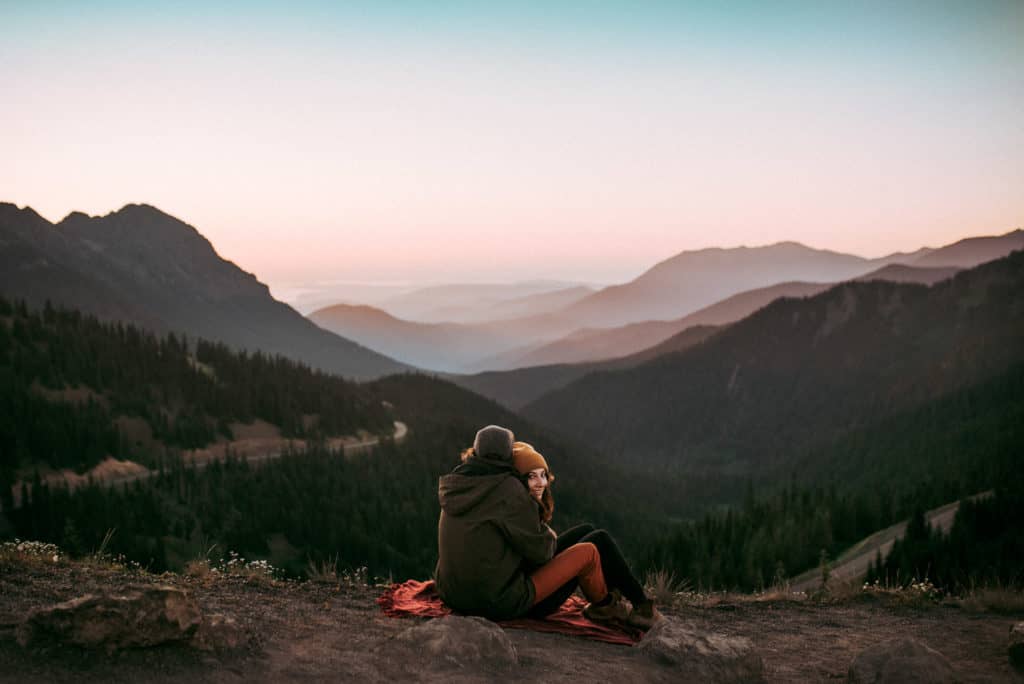 *A pic from us scouting one morning in the Olympic Mountains*
What is Leave No Trace? Leave No Trace (LNT) is a set of ethical guidelines to follow when in the outdoors to help protect public lands. As professionals that work in public lands, it is our responsibility to be great stewards of the land, practice these principals in our work, and educate our clients on how to practice them too. Starting the beginning of their planning with these guidelines is important so they are conscious of them as they begin planning their day.
What are the LNT principles? As taken directly from the LNT website "The Seven Principles of Leave No Trace provide an easily understood framework of minimum impact practices for anyone visiting the outdoors."
We include our LNT educational email to couples in our template packet
PRACTICE COUPLes in LANDSCAPEs PHOTOGRAPHY TECHNIQUES
Elopement photography is a perfect balance between couples and the landscape. Almost every single couple that emails us mentions how much they love our ability to capture the epicness of the landscape AND the joy between couples, without one dominating the other. It's easy to see all the tighter, emotional photos of couples on Instagram performing so well and think that that's all you need to walk away with. But if your couple is getting married in the great outdoors, make sure you capture that as well! Not every photo needs to have your couple in it, and the ones that do don't all have to be tight and personal. There are different landscape photography techniques that achieve different emotion or feelings.
We wrote an article for Rangefinder Magazine about how to capture couples in landscapes, check it out!
BUILDING YOUR ADVENTURE WEDDING PORTFOLIO
1. Work with your friends. If you're just starting out, you'll need to find couples that are up for going outside! When we started we asked our friends to model for us for adventure sessions. And if you're having a hard time finding couples up for adventurous hikes or outdoor locations, try connecting with other photographers in your area that might be up for session trades. Working with friends is a great place to start getting a feel for working with couples.
2. Reach out to your current wedding couples. After you've had a few friend shoots under your belt, it's time to start working with couples in wedding clothes! When we first started trying to build our portfolio, we reached out to couples we already had booked for weddings to see if they'd be up for a day-after session somewhere adventurous in their wedding clothes. Couples loved this idea, and since they already trusted and new us, it made it much more casual to do fun elopement-style shoot with them!
3. Do a mock elopement (not a styled shoot)! When couples are eloping, they tend to care less about table cloth colors and more about the emotion of the day. Think about how the flow of a real elopement would go and try to capture all those moments of a day. Use this as an opportunity to iron out all the details you'd like to have covered for your future elopements, like how long the first look should last and things like that. Have a real couple model for you in a beautiful location and only bring on a hair and makeup artist and florist. Don't do the shoot to be published online, do it for your own portfolio and learning experience. Here's an example of a mock elopement we shot. You wouldn't be able to tell it was styled and we wanted to create images that would show true emotion. These types of mock elopements are great for your portfolio, will help show couples the kind of work you are capable of, and help you learn about the flow of an actual elopement!
PORTRAYING YOUR ADVENTURE PHOTOGRAPHY BRAND
Show your followers how much you love the outdoors! You'd be surprised at how much couples love following your adventures and travels, but they do. Through Instagram stories, Instagram posts, Facebook posts, blog posts, and constant updates on our website, we're always sharing what we're up to. Current and future clients always mention something related to a recent adventure when they email us, which is a great reminder that they love following along
Only share content that says "adventure weddings." It's okay to continue to shoot traditional weddings, but don't blog them and don't post pictures of them on your elopement photography social media. It sounds obvious, but adventurous couples want to hire photographers that specialize in adventure elopements! If future couples see a mix of stuff on your website or social media, they might be confused or turned off by it. That being said, make sure you're financially prepared to take on only adventure weddings because traditional couples will feel the same way about your work. As you start posting more adventure elopements, you'll notice a decline in traditional wedding inquiries. Most of our first year were full weddings, our second year was about 75% elopements, and by our third year we were shooting 100% elopements. Bonus: photographing elopements on weekdays is great because there are usually less tourists out on the trails AND you can photograph more of them!
IF YOU BUILD IT, THEY WILL COME.
Yes, I did just include a Field of Dreams quote in this article. Sorry, not sorry. And if you've never seen Field of Dreams, it's a great inspirational and heart-warming movie about motivation and determination. It's on Netflix, go watch it now. But seriously, this is a great way to approach breaking into adventure weddings! As long has you're putting out genuine adventurous content, adventure couples will want to work with you.
Hope you're enjoying all these nuggets of knowledge.
Join the Foxes adventureprener fam
Join our community of adventurepreneurs. We'll send you updates on new blog posts, products, courses, workshops, and discounts.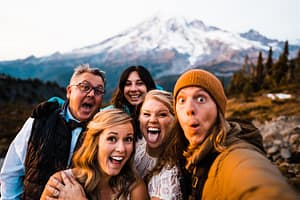 ELOPEMENTS ARE THE NEW WEDDINGS | HOW TO PIVOT YOUR PHOTOGRAPHY BUSINESS It's no secret that elopements have become very popular in the last five years – just check out this stat on google
Read More »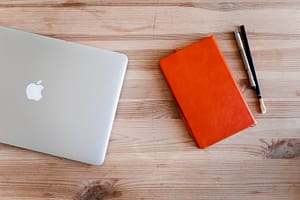 There are two major questions creatives and small business owners are asking themselves right now: 1. How do we make money during quarantine? 2. What should I be doing now to best set my
Read More »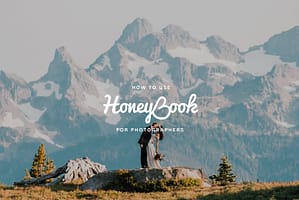 Honeybook features live demo 50% off your first year and a free email template 6 BEST HONEYBOOK FEATURES FOR PHOTOGRAPHERS We've tried and tested many different CRMs, dubsado, tave, studio ninja… but Honeybooks is
Read More »